A Google Doc can be shared by clicking on the share button.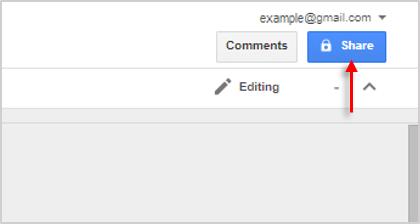 There are two options for sharing the document. You may add separate email addresses or get a shareable link.
Follow the graphic below to make a shareable link.
You can also toggle individual editing settings to change document permissions.

The new link is able to be shared in group messages or emails for ease of communication.