Click on a link below to take you to the corresponding walkthrough.
All links open in new tabs.
For additional tutorials on Modules, select this link
---
Click one of the following links for more information.
Step 1
To add a file from your Google Drive to a module, select the Modules tool in the pane on the left and then select the + button in the top right corner of the module to which you want to add the file.
Step 2
Open the Add dropdown menu and select External Tool. Scroll down and select Google Drive.
Step 3
Search for your file, select the file, and then select SUBMIT. The window will then close automatically.
Step 4
Select Add Item in the bottom right corner of the window you now see.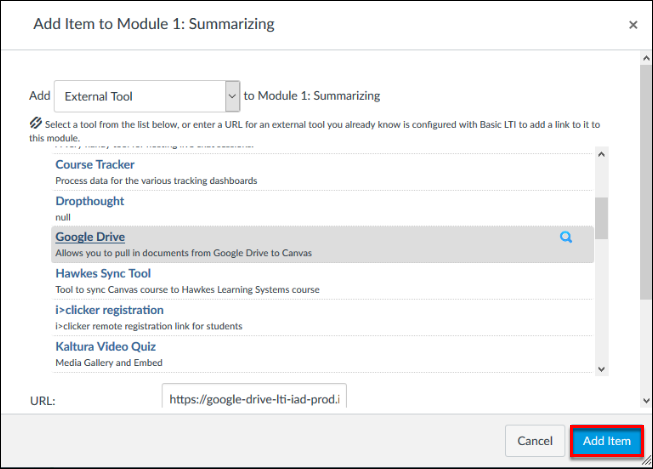 Step 5
Your file will then be inserted at the bottom of the module. Publish the file to make it accessible to your students.
For additional Google Drive tutorials, select this link.
---
SUU Online Teaching & Learning
canvas@suu.edu
(435) 865-8555