This tutorial will go over options that are available to you for your Kaltura videos. You will learn how to share videos with other professors, add captions, add a description or tags, and more.
Step 1
Select the video you wish to edit. Select Edit.
Step 2
In Details, you can name your video, add a description, add tags, or show when your video will be available.
Step 3
In Options, you can Disable comments and you can close the discussion.
Step 4
In Collaboration, you can change the Media Owner, or add Co-Editors or Co-Publishers. Co-Editors will be able to edit your video. Co-Publishers are allowed to publish this video in their own courses. This tool is helpful if another faculty member wishes to use one of your videos. If you wish for them to be able to both edit and use your video simply select both permissions when adding a collaborator.
Step 5
In Attachments, you can upload files. Select Upload File
This window will pop up. Here you can enter a title for the attacment and give a description of it.
To add a file Select +Select File and choose the file you wish to upload.
Step 6
Under the Thumbnails tab, you can add a thumbnail for your video. The thumbnail is the picture that will show up before the video is played. There are three options for thumbnails
Upload Thumbnail: You can choose to upload a thumbnail.
Capture: You can take a picture of it on your screen or from your webcamera.
Auto-Generate: You can have it auto-generate one from the video for you to pick.
Step 7
You can add Captions if you have a captions file available.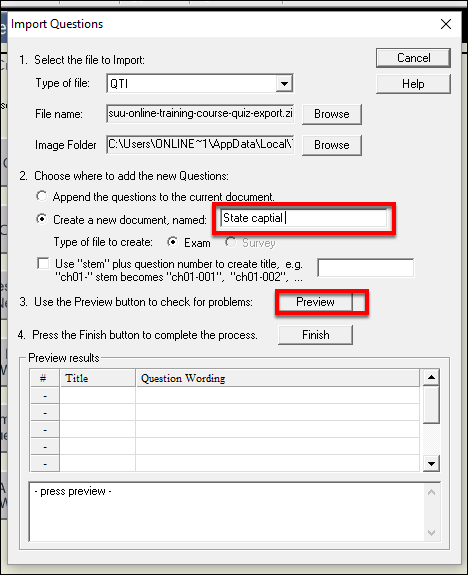 Step 8
Under Timeline, you can choose to add a chapter or a slide to your video. Adding a chapter to your video will make a three line toolbar appear in the top left corner of your video. When selected a pop out with the title of the chapters in the video and a description of them appear. If you select the arrow in the right bottom corner of the last chapter in the list it will show slides that are in the video as well. Slides will appear in the video as well when it reaches the selected time and stays on the video until the end.
---
SUU Online Teaching & Learning
canvas@suu.edu
(435) 865-8555