This tutorial will show you how to upload and post a video from My Media into a discussion board.
Step 1
Open up the discussion board in which you wish to post the video by selecting Discussions in the pane on the left and then selecting the discussion.
Step 2
Select Reply at the bottom and then select the Kaltura icon.
Step 3
Select Add New and then select one of the options in the drop-down menu. Navigate to one of the following tutorials for more instructions on the specific type of media you want to embed:
Step 4
Once you have uploaded the media and see the gray placeholder box, select post reply to post to the discussion board.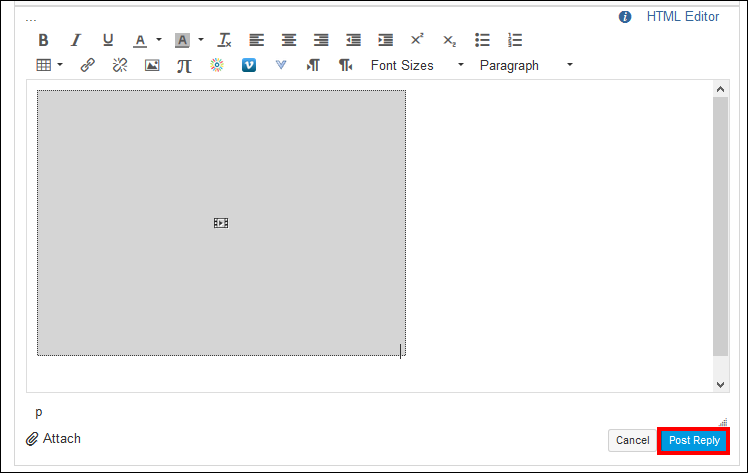 ---
SUU Online Teaching & Learning
canvas@suu.edu
(435) 865-8555