The Admission Checklist allows you to track the necessary actions that you must take to be admitted.

To access the Admission Checklist:
1. Log in to the mySUU Portal (https://my.suu.edu).
2. Once logged in, click on the "Admissions Checklist" link on the left-hand side.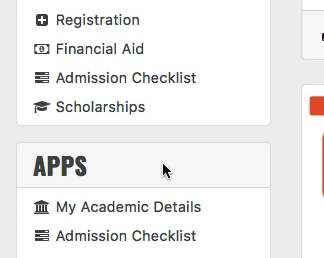 If you have not activated your mySUU Portal, you can do so by clicking "Activate my Portal" on the mySUU Portal login page.